Receive an instant, free download of the guide "Four Ways to Discern Your Call to Church Planting" by Len Tang, seasoned church planter and director of Fuller's Church Planting program.
The School of Mission and Theology offers students indispensable education for effective leadership in vocations in ministry, missions, the marketplace, and beyond. A rigorous curriculum that integrates biblical learning, theological training, and missiological perspectives equips School of Mission and Theology (SMT) graduates to make an impact in their unique context and calling.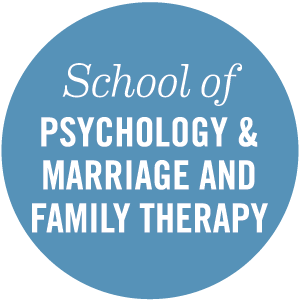 Students in Fuller's School of Psychology & Marriage and Family Therapy—a pioneer in the integration of psychology and Christian theology—are equipped to serve with professionalism, grace, and truth. All are trained for their chosen vocations in an environment of clinical excellence, research innovation, and academic distinction.
The FYI on Youth Ministry is a podcast for youth workers where we bring together groundbreaking research, practical advice from ministry experts, and heartfelt stories from diverse church leaders and young people to give you ideas and inspiration for your youth ministry.
Faith, Work, and Leadership
Church Leadership Institute
Life for Leaders Daily Devotions
The Road Ahead is a six-week group experience that helps you get unstuck and discern next steps on your road ahead. Rooted in research and developed over time, our process is designed to give you space to self-reflect, recharge, and explore new possibilities as you consider what and whom God is calling you to in your work.